Newsletter
August 2011
08/23/2011
VMP Makes The Installation Process Easier
IWB-1




In-Wall Box Adaptor

DS-CH


Digital Signage Computer Holder

Perfect for a low profile install
while allowing easy access for
cable hookups and flat panel
maintenance.



Hides and protects everything
from your digital signage computer to
the Wii to satellite receivers.



Click Here For Details
Ideas To Grow Your Business
Don't Forget the Little Guy
Signage Solutions Magazine
….we all want to be part of the biggest thing going. While this is definitely something to look at (we don't want to ever ignore any opportunity), we can't forget all of the other not-so-big jobs that can really move your business and the digital signage industry forward. This is not an economy where you can simply wait for business to come to you. You have to take the initiative and seek it out.

For the full article, click here!
Check out the latest in Mounting Technology!
ASIS International 2011
September 19-22 / Orlando, Fl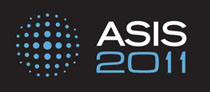 VMP is proud to announce it will give away a football autographed by NFL Hall of Famer
and Super Bowl XVII MVP John Riggins during ASIS 2011, held in Orlando, Fla. at the
Orange County Convention Center, BOOTH 3479. Show attendees must stop by the VMP
booth during show hours in order to enter for a chance to win. The winner will be
announced during the final day of the show.

Find out more about this GREAT give-away!

Comments or Suggestions? Click Here to let us know how we can improve your VMP experience.
Did someone forward you this message? Receive your own VMP Newsletter!
And don't forget to forward to your friends!
---
Video Mount Products 345 Log Canoe Circle, Stevensville, MD 21666 TF: 877.281.2169 T: 410.643.6390 F: 410.643.6615